Puerto Vallarta Fishing Calendar
Screen too small - click here to view full sized map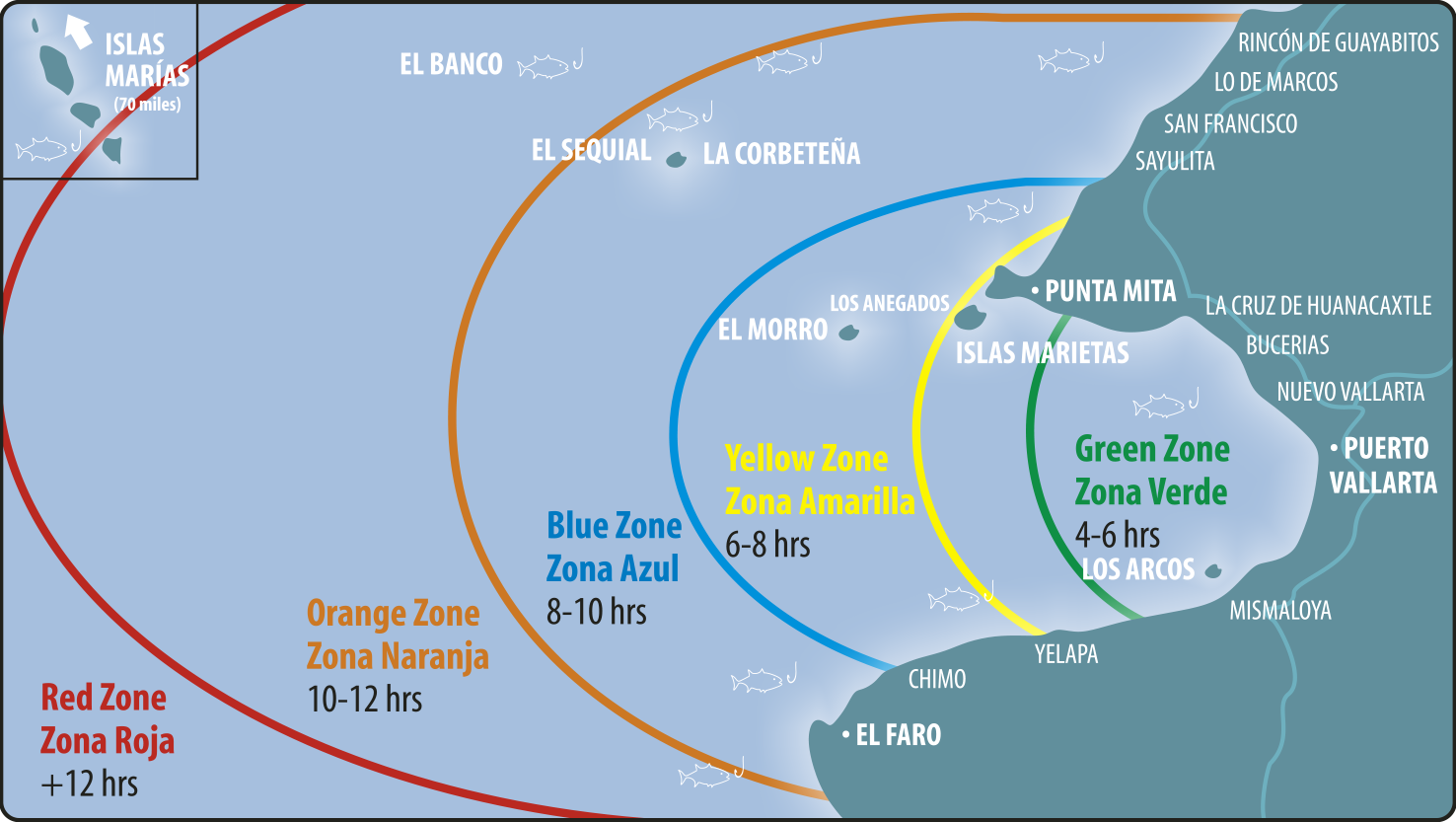 The following chart thoroughly displays the monthly availability of the most popular game fish species in the Puerto Vallarta region. Although excellent Deep Sea and Light Tackle Fishing can be found throughout the year, some species are more abundant and/or lively during certain seasons. If you are targeting certain species, such as Black Marlin, make sure to check the chart below for monthly availability of the species you wish to pursue.
At any point during the year, you will find at least one Deep Sea target peaking in the waters off Puerto Vallarta. The popular Striped Marlin is most lively in the region from January through July. The Dolphin, also known as Dorado in Mexico or Mahi Mahi in Hawaii, starts running well when Striped Marlin become less active. Dorado begins to pick up in July and run well through November. No matter when you travel to Puerto Vallarta, you'll have a fantastic chance to land either a Striped Marlin or a Dorado, depending on the season. Plenty of other species peak throughout the year during different months, so there's always a tremendous variety of fish to catch while using Light Tackle or fishing Off Shore.
Since different species peak at different times, our savvy charter captains will lead you to the best possible fishing spots in the region for that particular season. The accessibility of certain fish species may change from month to month, but our captains' extensive knowledge of the area's waters will remain constant all year long.
This fishing calendar displays when fish species are in season at any point during the year.
Screen too small - click here to view calendar